Teach your child to listen well, speak respectfully and cooperate with your requests with this complete
Stop back Talk Tool Kit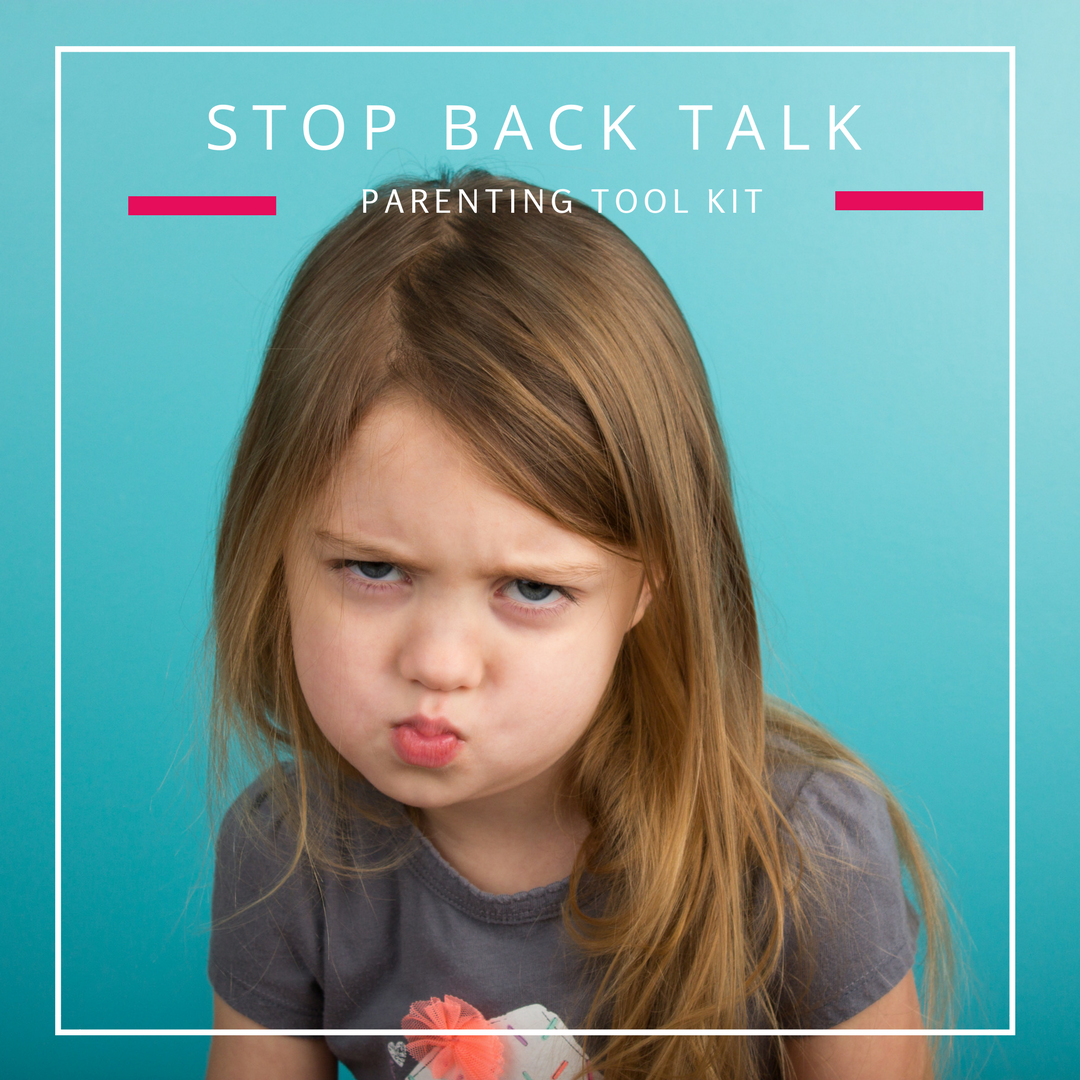 ---
Learn what it takes to turn back talk, sass and attitude into respectful communication. Plus, exactly how to turn conflict and distress into real, authentic cooperation.

Your Complete Learning Package
Three core lessons: Based on trusted positive discipline principles to help you break the back talk code
The Understand & Stop Back Talk Guidebook (Yours to keep) with all lessons and worksheets
Q&A support Ask anything about your parenting challenges to get the MOST value out of this experience.
Bring respect, cooperation and helpful communication back into your home.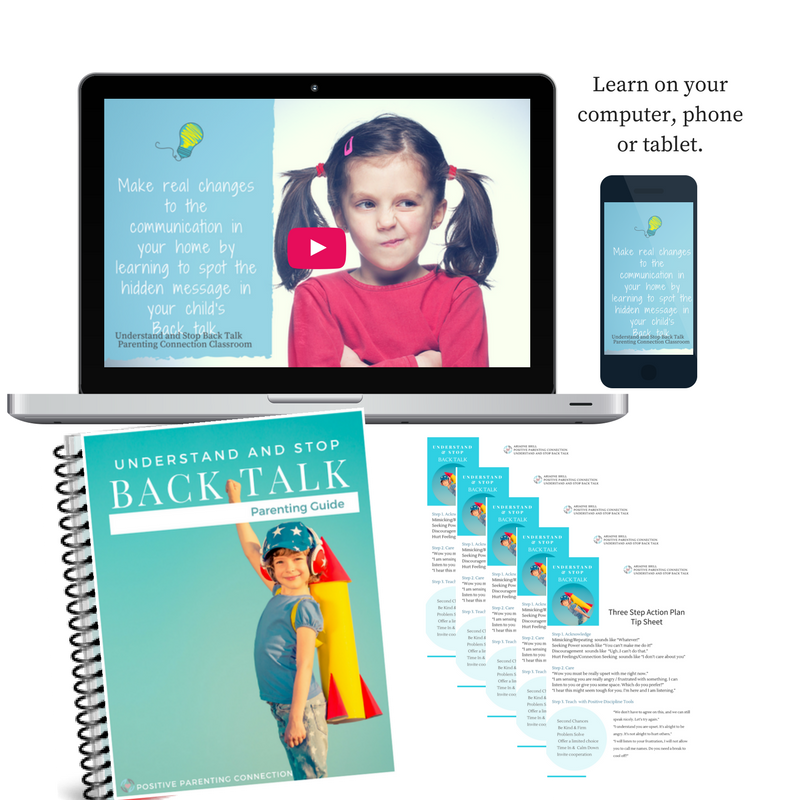 Teach your child how to ask for what they want, without getting snarky, back talk or rude.
Get the answers you need in this self-paced, effective and positive tool kit.
Your learning package includes:
Comprehensive video lessons on back talk, positive discipline and respectful communication
Downloadable workbook "Understand and Stop Back Talk Parenting Guide" yours to keep
Printable Worksheet to personalize your own Stop Back Talk Action Plan
Invitations right into your inbox to guide your learning
AND
BONUS 1: Respectful Communication at Home E-Book with PROVEN phrases to curb back talk.
BONUS 2: Questions for Kids E-Book The BEST questions for connecting heart to heart with your kids