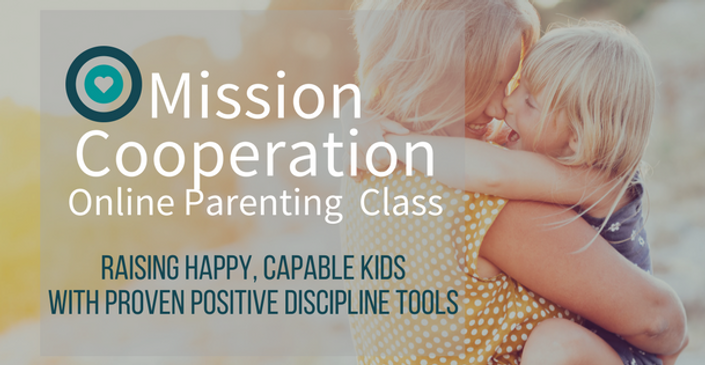 Mission Cooperation: Positive Discipline Parenting Course
The most effective parenting tools for solving challenges and raising happy and capable kids
Are you ready to transform any challenge with your child into peaceful and happy moments?
---
Positive Discipline is not only effective, it is trusted by millions of families around the world.
Learn more about this research and evidenced based discipline approach that uses connection, cooperation and coaching to completely transform the way you approach any challenge at home
End Power Struggles
Watch your child feel capable
Discover the best ways to motivate your child
Stop Yelling and calm the chaos
Get back to the joy and happiness of raising your kids.
---
If your child is between the ages of 5 and 12 years and you want to get back to enjoying parenting this is the right course is for you.
In as little as ten minutes a day, you can learn how to use positive discipline and support your child's emotional development to give them the best possible path to a healthy and happy life.
Feel confident and calm when tackling any parenting challenge....
Wouldn't it be amazing to know exactly how to show up to the next power struggle or argument with your child?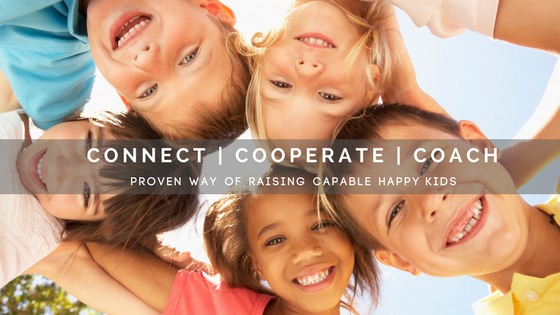 When you start the course today, you get immediate access to the most effective, proven parenting tools that increase cooperation and help your child feel and behave well.

Top Five Reasons To Join Mission Cooperation Today
Having the right tools in your parenting toolbox helps you feel calm and confident about your parenting choices.
Reducing yelling, headaches and power struggles can 100% be a reality for you and your family.
A review of 77 Research studies concluded that positive parenting is fantastic for raising happy and healthy kids.
Your child is counting on you to help them learn social, emotional and life skills to grow well.
You deserve to have someone encouraging and cheering you on as you go through your parenting journey.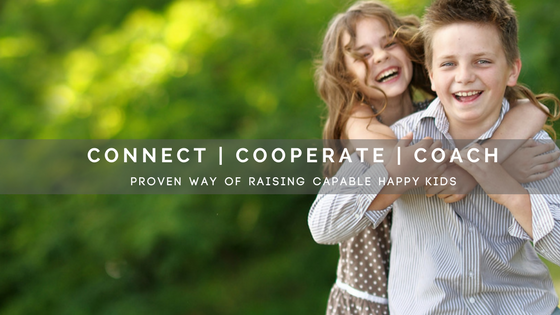 Join today and discover how the principles of positive discipline, trusted by millions of families can bring more calm, connection and cooperation into your home.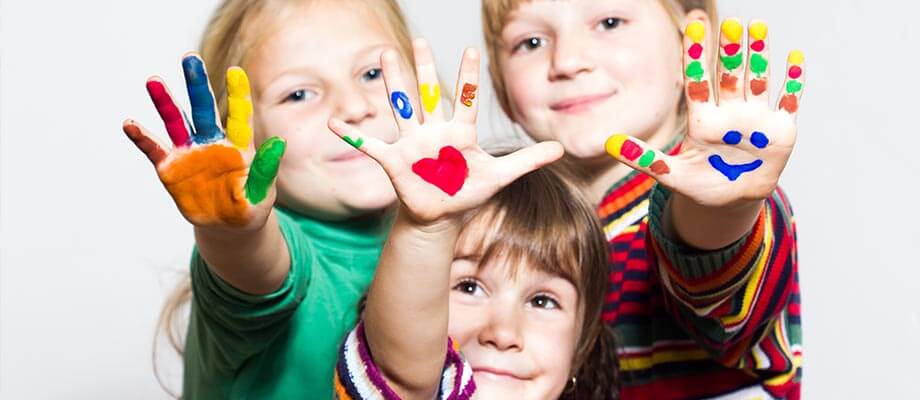 "I wanted my kids to listen to me but the idea of obedience and discipline didn't sit well with me or my husband. We were struggling with how to have rules and frustrated that we either super nice or yelling in frustration. The course helped me find the path to real co-operation. Now we have figured out how to set limits but still have fun together. There is a whole lot less yelling and headaches. We definitely learned so much."
- Lauren, Mom of three.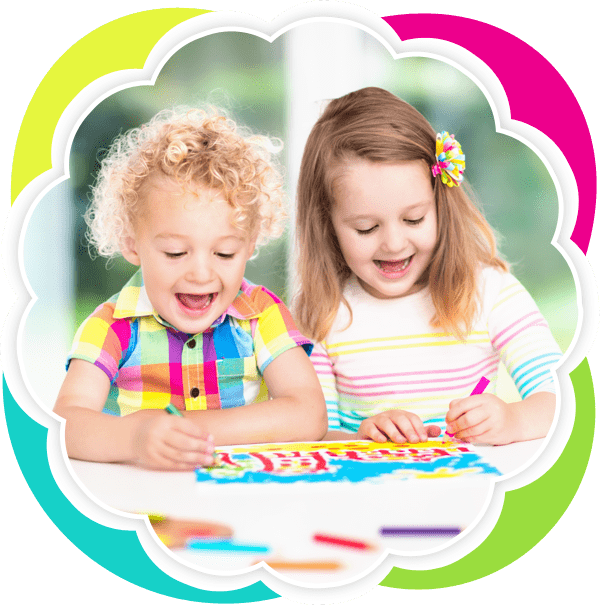 "After working in early childhood education for over 30 years I can safely say Ariadne takes the prize for warmest, most knowledgeable and helpful parent educator. Our center and families are so lucky to work with her."
- Beth, Former Director of The Family Network
Your Instructor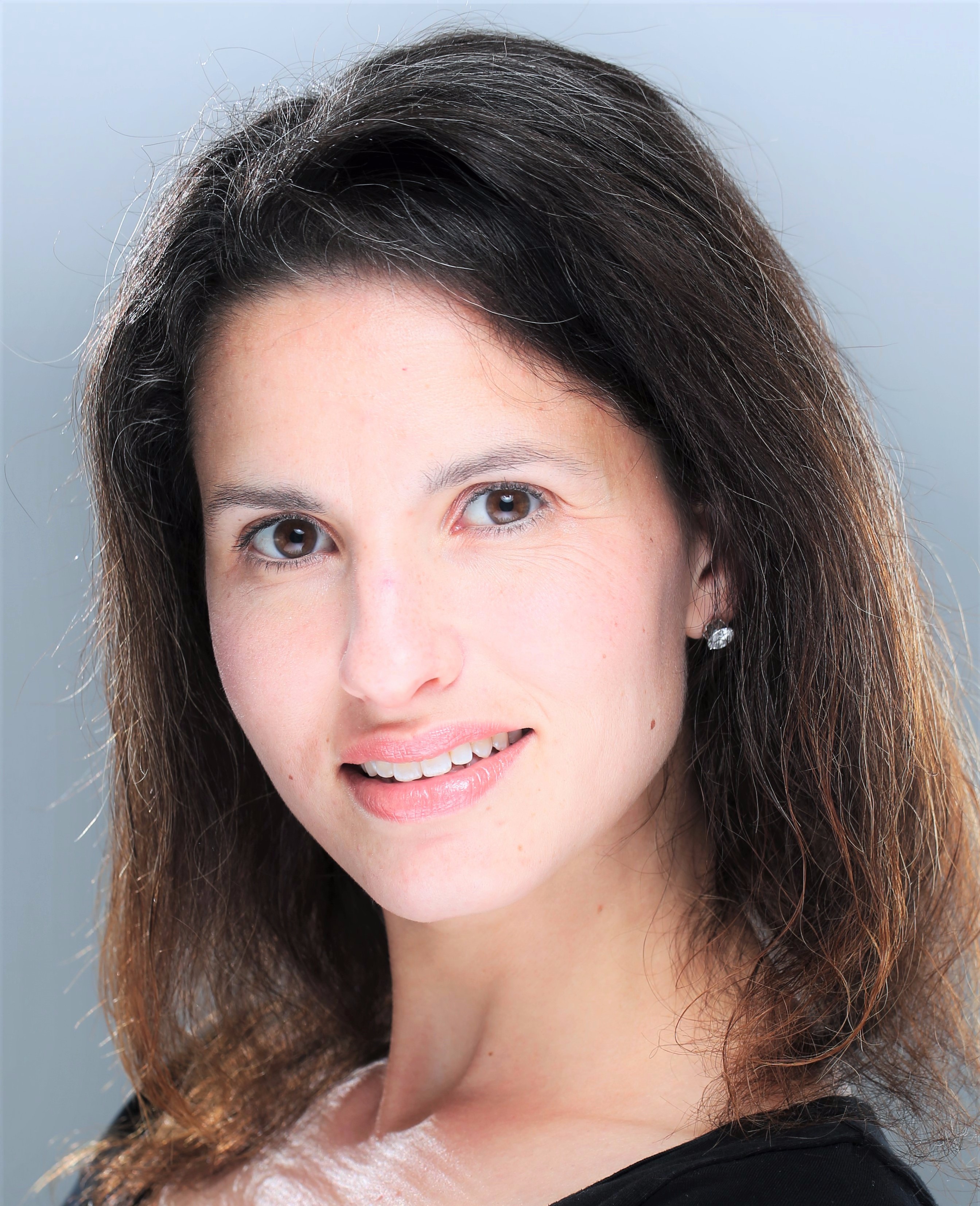 Hello! I'm Ariadne, I have a masters in Psychology and I am a certified parenting educator. I'm also a mom to three children so I know first hand that parenting is a tough yet truly amazing job.
Your child is counting on you for guidance, care and reassurance. My specialty is helping parents like you feel more confident and happy with their parenting experience.
Join me in the positive parenting connection classroom If you are wishing to bring more calm, cooperation and happiness into your home.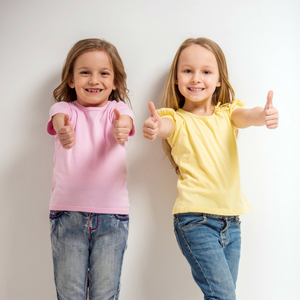 "I make mistakes as a parent and positive discipline tools have empowered me to not get down on myself and instead trust myself and my child. Ariadne is so approachable and warm, I couldn't have asked for better guidance."
- Amy, Mother to Kenzie (8) and Cameron (6)
Your comprehensive learning package includes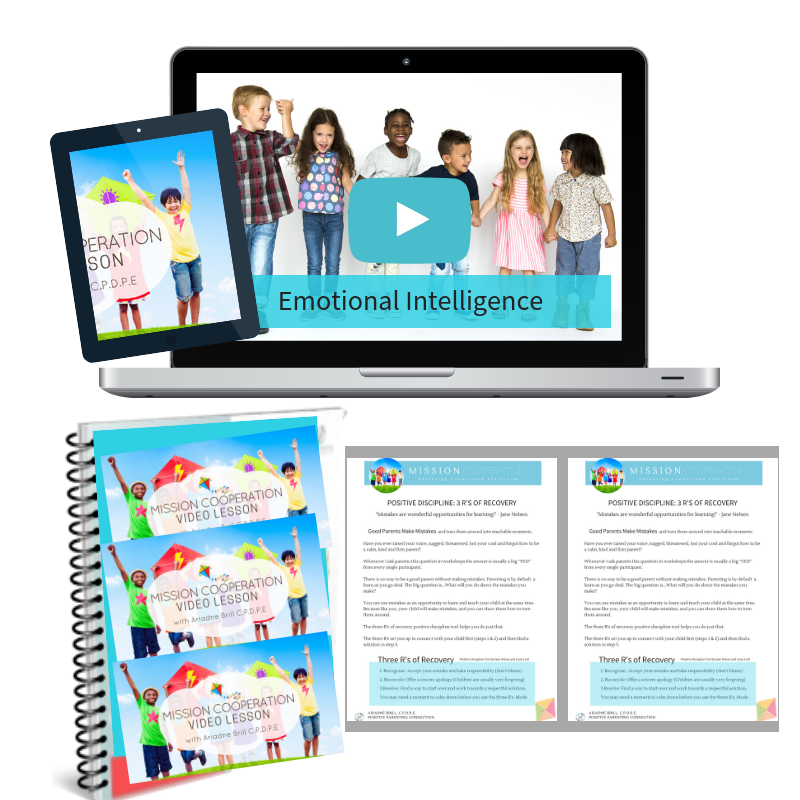 Twenty Positive Discipline Based lessons

Parenting Tools and Video Lessons

Multiple Printable E-books, Charts and Handouts

Feedback and Q&A with Ariadne Brill (Founder of The Positive Parenting Connection)

Full access to your lessons across any devices you own (Mobile, Tablet, Computer)
Gain insight and knowledge based on the latest research on:
Emotional Intelligence
Emotion Coaching
Setting Limits
Positive Discipline Parenting Tools
Respectful Communication (Ending back talk and Power struggles)
Effective Alternatives to Punishment and Traditional Discipline
Create a bond of trust with your child that lasts a lifetime.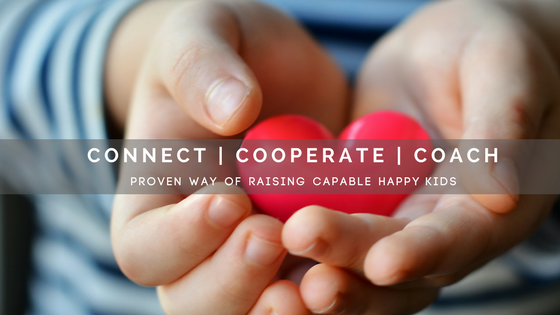 Feel encouraged and bring mutual respect, cooperation and peace into your home.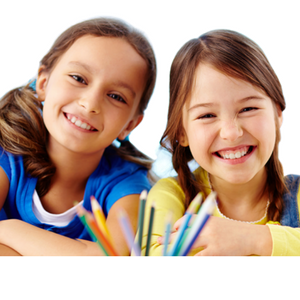 "These tools and alternatives to punishment actually help my children learn to behave better and don't leave me feeling like I've done nothing about it. My mother in law even said something positive about how I handled a power struggle the other day. This is a priceless experience!!!"
- Diana, Mother of two Abby (5) and Gemma (7)
Frequently Asked Questions
When does the course start and finish?
You can start the course RIGHT AWAY and learn at your own pace. All of the lessons and tools are available to you immediately. The three core ideas of this course of connection, cooperation and coaching will be present in each lesson and parenting tool. This means you can go through each lesson in order or skip to the lessons that touches on your current parenting challenge to get some needed answers and resources. By commenting in the lessons you can also get a personalized response from your instructor. Come back anytime, from any of your devices to revisit a lesson or find a new tool.
Who is this course designed for?
This course is designed specifically for parents of children aged five to twelve years. The course focuses on positive and respectful ways of addressing parenting and behavior challenges. If you have no experience with positive discipline or already have the basics, you are sure to find many helpful tools, ideas and new ways of looking at parenting challenges. *** If your child is under the age of 5, check out Positive Parenting First Five Years course. """
How long do I have access to the course?
After enrolling, you have unlimited access to this course - across any and all devices you own.
Does Positive Discipline work even for the worst kind of behaviors?
This course will give you a comprehensive toolkit and understanding of your child's behaviors and needs. This means you will have effective, research based, respectful ways of addressing all of your parenting challenges. From power struggles to defiance, to tears and tantrums - you can learn how to encourage more cooperation and listening in your home. Positive Discipline has been used in homes and schools for many decades and well researched to be a great way to raise wonderful, capable kids.
What if I am unhappy with the course?
We would never want you to be unhappy! The course has been designed to give you great tools and ideas for addressing parenting challenges. Trying out different tools and creating new habits takes time and we understand that completely. You get 30 days to try out everything in this course, watch every video and ask all your questions. Still not sure it's the right course for you? Just contact us before 30 days of enrollment for a refund. Our goal is to help you get the most out of your parenting journey.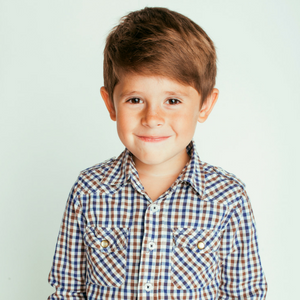 "I was struggling so much with my son and trying to make positive parenting work for us. Ariadne helped me reflect on my own needs and boundaries and to find not only the right tools but also the confidence to put them into daily use. I can tell my son trusts me now and listens to what I have to say."
- Angela, mother to Rafael (9)